Crowdfunding
Our Kickstarter goes live in April. The link will be posted here. Feel free to check back.
From our time plan:

01.02. – 28.02. Design phase
01.03. – 31.03. design & construction of the campaign page
01.04. – 30. 04. – campaign runtime
Board games have always changed and they continue to change. Even now. There are more colourful and complex pieces than ever, special shapes, different colours and more.
Technology is catching up, allowing us to use the two best technologies in the world today: cutting wood with a laser and printing small parts with bright colours.
And with that came the printed tokens. And we want them to stay. And that's why we will make new ones.
We have already produced a first set for testing purposes. Look here ! - Many more tokens will be produced in this way...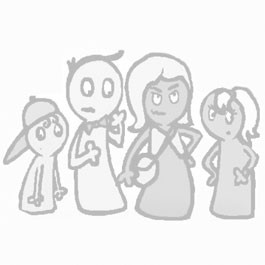 Here is a small excerpt from our catalogue of ideas:
Pens, rocks, clouds, ninjas, books, bombs, puppy dogs, emojis, swords, vampires, clocks, money bags, ninjas, gold bars, mobsters, tree slices, cloth balls, eggs, more ninjas, cookies, chips, ice cream, gems, pizzas, fireballs, 100 ninjas, avocados, anvils, magic scrolls, Cthulhu stuff, robots, babies, orcs, cats, a whole town full of ninjas, hamburgers, Mythical Monsters, merchandise bags, fruit, poison bottles, soldiers, dinosaurs, nativity figurines and of course, let's not forget: Ninjas.

You see, there are a lot of possibilities.
Too many possibilities without support. Because in order to offer you our tokens as cheaply as possible, we always produce each type directly in quantities of thousands.

We are currently planning a lot of new designs and shapes - we can't produce that many in one go, but we don't want to produce them in small batches either. Then we would be stuck with it for the next few years. The selection should be available at the same time.
And that is where you can help - Crowdfunding!
We are working on interesting pledge levels so that you get something for your money! And we'd really like to get the many, many ideas realised and produced. (Our graphic designer would like it too, I swear).
Our Kickstarter goes live in April. The link will be posted here. Feel free to check back.