Crowdfunding
Here you will find a Kickstarter link in short time. Please check back from time to time.

Board games have changed the game. There are more colors and pieces than ever before.
And they continue to change.

Technologie changed with them and allowed us to have two of the most wonderful technologies ever:
Cutting wood with a laser beam and printing different colors on tiny pieces.

Hence we got printed game components. And now that they are here, we want them to stay.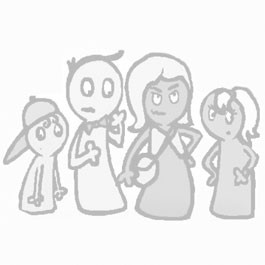 Here´s a small sample of our catalogue of ideas:
pens, rocks, clouds, ninjas, books, bombs, little doggy cubs, emojis, swords, vampires, clocks, moneybags,
a couple more ninjas, gold bars, trees, cloth types, eggs, even more ninjas, cookies, crisps, ice cream,
jewels, pizza, fire balls, at least 100 ninjas, guacamole, anvils, magic spell scrolls, everything Cthulhu, robots,
cute babies, orcs, kittens, an entire city worth of ninjas, cheeseburgers, everything mythological, bags, fruits,
poison flasks, soldiers, dinosaurs, christmas decorations and last, but not least: all the ninjas!
You see, there are quite a lot of possibilities for forms and colors.
Too many possibilities for a small company like ours, with no access to ninjas.
Even producing just this sample roster could get quite expensive, although we
produce our game components in large numbers to make them as cheap as possible for you.

This time, though we kind of need your help. We don´t want to produce just bit after bit for the next couple years.
We want to provide as many printed game components in the shortest possible time.


You can help by visiting our crowdfunding!
We´re working on the pledge levels so yo get something in return for your monetary help!
We really want to produce a ton of cool printed pieces for you to upgrade your games.
(Our graphics designer is happy too, I swear.)

Here you will find a Kickstarter link in short time. Please check back from time to time.